Non-Executive Director Registration with 4c Executive
Published on:
25 May 2023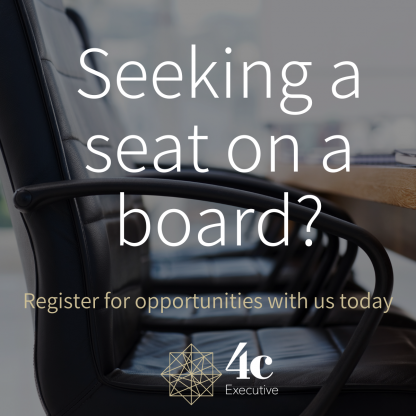 Having the right balance of skills and expertise in the boardroom is a formidable asset to any organisation. But so many businesses rely on 'who they know' when it comes to bringing an NED onto their board, when in actual fact it is the person they don't know that could add most value and have the biggest impact on their business. To this end, 4c Executive also specialises in the appointment of chair and board positions for many of Northern Ireland's leading organisations using its tried and trusted search methodology.
If you are a proven executive professional seeking non executive director opportunities we welcome your registration via the link below or via CV to admin@4cexecutive.com.
Non-Executive Director Registration – 4c Executive
More News & Insights