QUB Digital Youth Event
Published on:
12 March 2018
I had the privilege in getting involved in 'Digital Youth' this week, an event that is ran by the South Belfast Partnership Board and held at Queen's University.
The event aims to inspire our youth to consider innovative career options – exploring technology not only from an entrepreneurial perspective, but to shape and change what would have been viewed as more 'traditional' roles. What it once meant to be a Teacher, or a Doctor is changing with the 4th Industrial Revolution being upon us, and we vitally need to equip our young people with the digital skills to excel in such an evolving world.
Northern Ireland is becoming increasingly noticed as a hub of creativity – our local and home-grown talent are designing products that can compete on the global stage. Dylan Cooper, from Jam Media, spoke at the event and what he said rang true to me – "Don't feel like you have to leave Northern Ireland to get involved in exciting, digital roles". That sentence could not be any more true.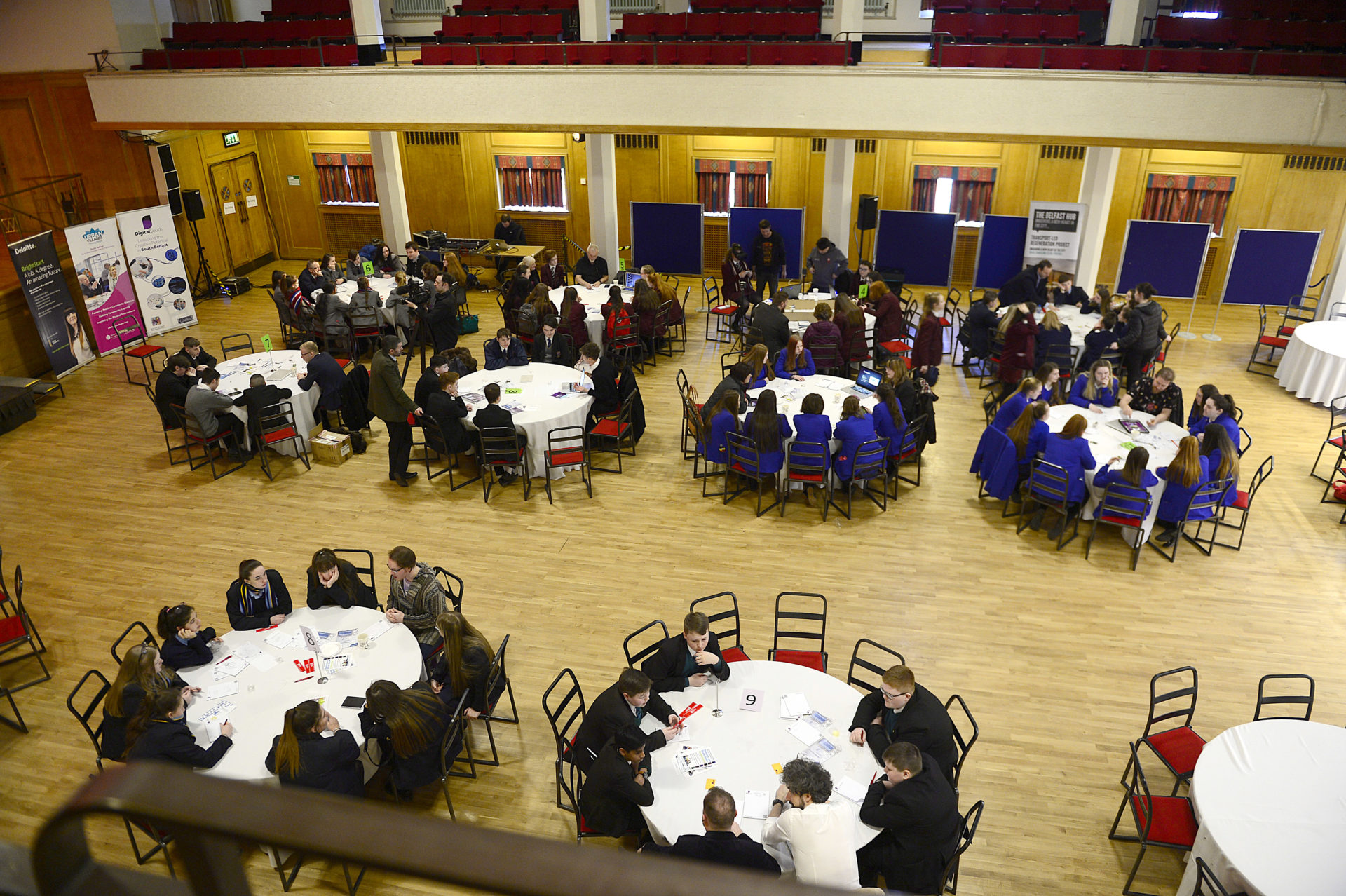 We have Modius Health, founded by a local Doctor from Portglenone. Modius is a headset worn for a few hours a week which stimulates the part of the brain associated with metabolism and fat storage. This generates a low-level electrical pulse that is interpreted by the brain as a signal to become leaner, and will genuinely lead the way in utilising technology to reduce body fat. We have Skunkworks in Coleraine, who design and manufacture Surfboards, improving the performance, lifespan and visual appeal of these products. We have PlotBox in Ballymena, an award-winning Cemetery and Crematory management software business that are expanding their presence across the world.
One thing that struck me, as I was demonstrating the Modius headset, was how the digital language is engrained in our upcoming youth. Growing up as a millennial I was constantly learning about emerging technologies, trying to explain what the internet really was to my grandparents.
The youth of today have this inbuilt within their DNA. So much so, that one of the teenagers from Victoria College had said to me "Ah, so it's like a hacker. It's re-writing the code of your brain for the better".
This makes me incredibly proud of our people, I couldn't have been more impressed by the engagement, the prodding questions (testing my scientific knowledge, or lack of!) and the sheer enthusiasm that our young people showed.
One day they will be leading our economy. They will growing the businesses we already have, intrinsic to their ongoing success. They will be the entrepreneurs. The founders of more incredibly exciting products to come out of Northern Ireland, adding to our start-up and SME ecosystem. More small firms in Northern Ireland hit the "magic milestone" of £1 million in revenues within their first three years in business than anywhere else in the UK – that tells me we have something special, the ambition and the drive to exceed national expectations and our youth are certainly continuing in that trend.
I was thinking about what I took away from getting involved in the event, and the three key points would be:
The Talent of our young people. As I mentioned above, I was astounded by the determination and energy of all who got involved. I spoke with young people who had already founded their own business, who had organised events for 500 people, and who were already planning what achievements they want to make in their career.
Just Ask. Not to sound like a Dr Pepper advert, but what really is the worst that could happen? Call the well-known CEO and ask can you pop by for a coffee. Send a letter to that connection you saw on LinkedIn and congratulate their article. Walk up to the speaker at that event and see if they have any advice for you. Be proactive and it will always pay off.
Opportunities are on our doorstep. Northern Ireland may be small in geography, but we have a plethora of exciting, forward-thinking businesses. Brexit or no Brexit, Government or no Government, we can truly view and Shape Europe from the fault line, with our upcoming youth being vital to carving this future with us.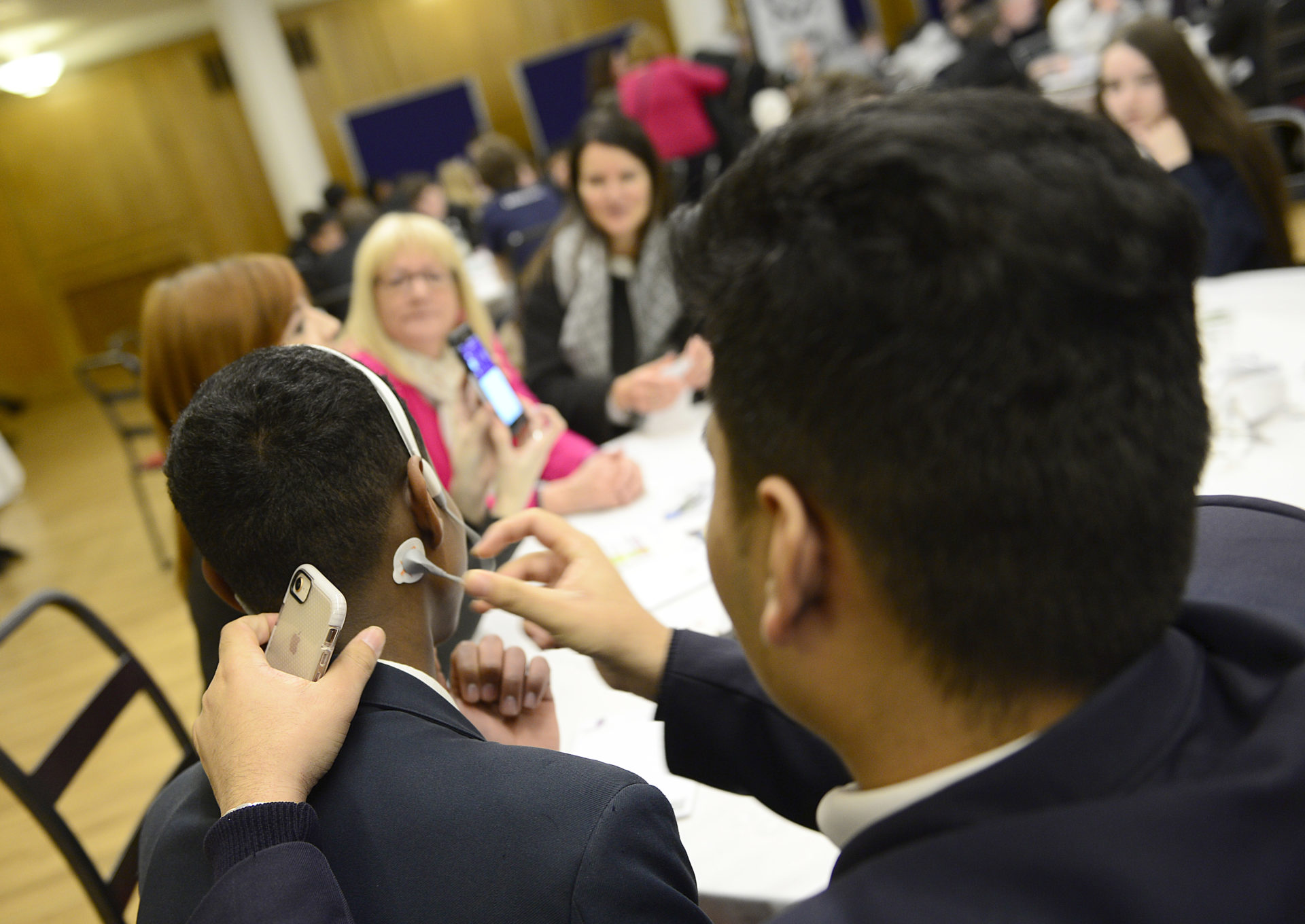 More News & Insights