Gareth Hanna talks of the outstanding talent in Northern Ireland
Published on:
24 July 2017
4c were very proud sponsors at the Business First's 40 under 40 awards this year. Now that the gallery has been officially released, we wanted to share some of Gareth's words that he addressed to the audience at the National Stadium.
"When we were reviewing the final '40 under 40' list, we were struck by the sheer calibre of the individuals on the list – because each and every one of you is extremely impressive in your own right.
At 4c we have been inspired by your drive; your ambition; your determination and resilience; and the example that you set not only to young professionals under the age of 40, but to the wider business community in Northern Ireland."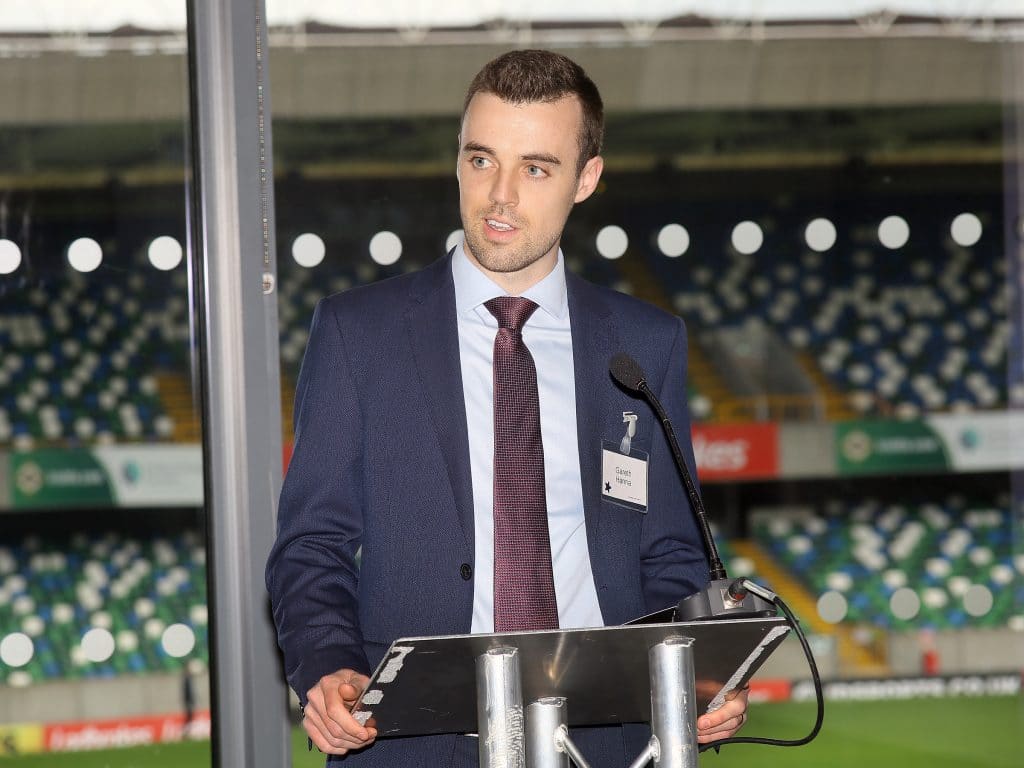 Gareth continued, "in this room today, we have 40 amazing innovators. 40 exceptional 'people people' and managers. 40 highly intelligent visionaries who possess a strategic outlook that would be the envy of so many. 40 bold leaders who have worked incredibly hard and have very much made their mark in their respective sectors.  40 professionals who have proven that age is just a number and is no barrier to getting to the top.
The diversity of the companies and sectors represented today illustrates that there is, and will continue to be, a blueprint for companies in Northern Ireland to follow as they strive for sustainable business growth and success. That blueprint is the common thread that runs between all 40 of the companies represented today.  That blueprint, is brilliant people, and it is very clear for all to see that you are all brilliant businesspeople.
And that was our primary reason for getting involved with Business First's '40 Under 40' in the first place – because, at 4c, our business is based entirely on brilliant people.  Every day, we're working with Northern Ireland's leading organisations to help them find the best and the most brilliant people to fill their senior-level, business-critical roles."
More News & Insights