A Local Business, a Global Footprint
Published on:
18 March 2019
Export is a true differentiator – difficult to start, demanding to maintain, even harder to grow, and pits the services of the exporter against the best the rest of the world has to offer.
Those organisations which manage it successfully need to be in the top percentile of expertise in their sector and able to compete.
4c Executive, a business which is well known for its success as the only true executive search firm in Northern Ireland, but which is perhaps less well known for its track record of exporting.
Now celebrating over five years of growth, 4c has evolved in that time in partnership with its clients and the Northern Ireland economy, exporting its services to the far corners of the globe.
"We are exporters in every sense of the word," Managing Director of 4c Executive, Gordon Carson said. "Our researchers are truly global and embedded in key markets around the world – whether that be China, Germany, the US or Spain, to name a few that we have successfully operated in over recent months.
"Our research network speak the language of the market we are searching in to, understand the culture and, crucially, know the local business world," Gordon, who himself has over 25 years' senior-level experience in local and international manufacturing and services sectors, said. "It is the only way we can make sure we find the right candidates to fill our client's brief and make sure we exceed expectations on each and every assignment."
It has obviously paid off because 4c's export business has grown substantially.
Only recently 4c filled a senior executive role in Shanghai for a Northern Ireland company, who are developing operations in the Chinese city.
Global Understanding
Why, you might ask, did this business retain 4c and not use a Shanghai-based executive search company?
"Firstly, we have delivered successfully for this business on a number of occasions, so they have fully established this level of trust with us. Secondly, we understand their culture, their people and we know their strategy inside out.
"Because of that we can find the right candidate, one who doesn't just tick the boxes on paper but who can become a vital part of the organisation. Although they're working remotely, they need to understand the traits of the company's culture otherwise it's not going to work."
The success in delivering this Shanghai post shines a light on how important this methodical approach really is.
4c Executive's researchers, who speak both Cantonese and Mandarin, had a short timescale within which to work, but quickly found the key individuals in the local industry. They are fully aware of local traits in the region, such as the Chinese New Year during which the search process was taking place, and are equipped to deal with nuances including the fact Google is not available in China.
The same approach was employed for a recent search assignment in Germany.
4c worked alongside their assigned researcher, who has spent the last 15 years working in the region, speaks fluent German and is immersed in the German corporate world.
Again, the same can be said for recent successful searches carried out in Amsterdam, Atlanta, Spain and Portugal.
"We have carried out successful searches all over the world and expect this side of our business to grow further in the future. 4c Executive is incredibly proud of our client base and as each of these businesses grow and expand their reach, we continue to partner with them on that journey.
"Our strapline is 'Local Knowledge, Global Reach' for a reason. Our exporting ability and our true search process makes us unique."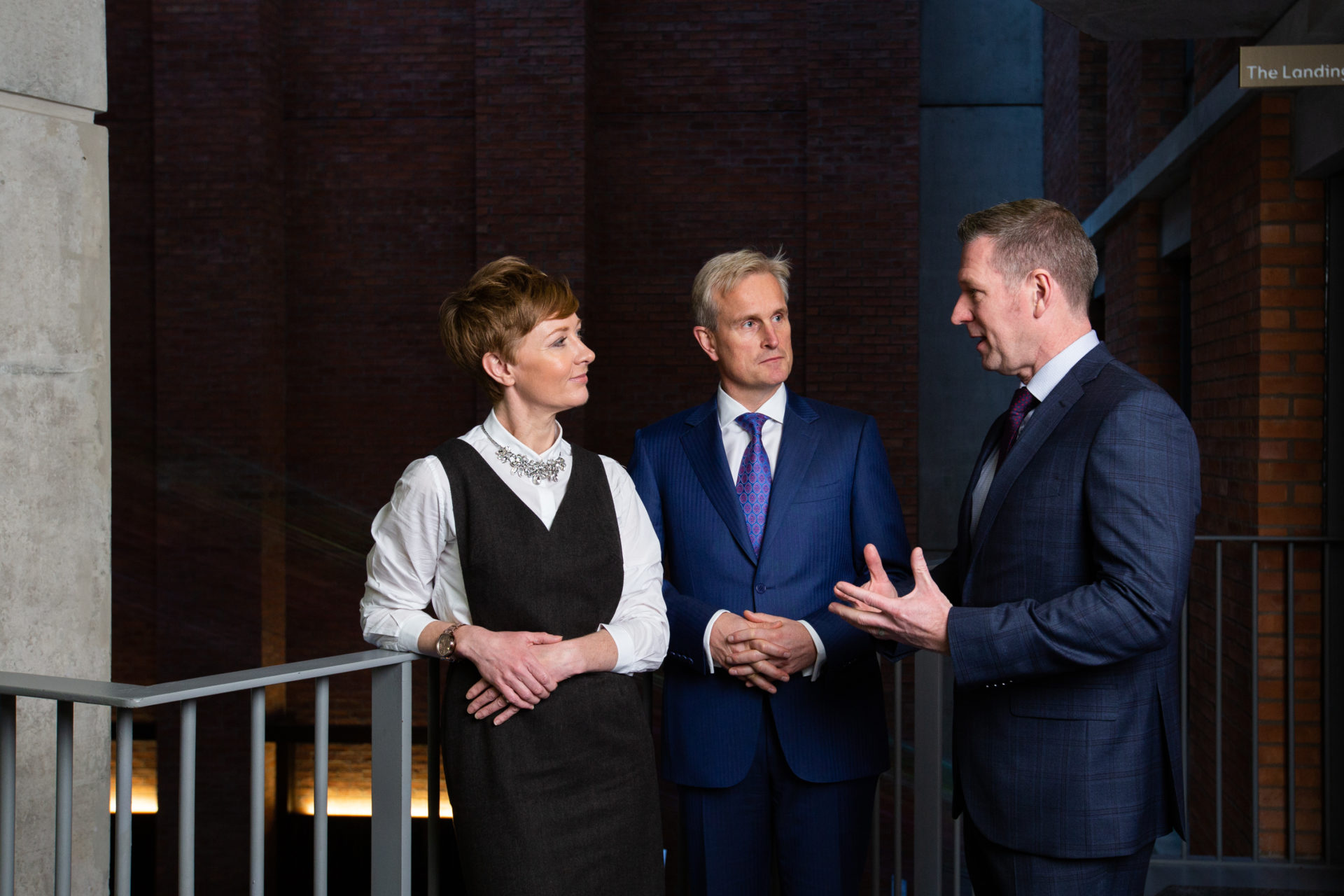 Steady Growth, and Growing
Certainly, it is paying off with the firm able to report year-on-year growth since opening its doors in October 2013.
"As well as our growing export business, the home market has been getting more and more busy, despite the current economic turmoil. We anticipate further growth ahead and will be growing the 4c team to meet that demand."
One aspect of the business which has been reflective of the Northern Ireland economy is 4c's work with inward investors, particularly with US companies setting up bases in Northern Ireland, who are looking to for local senior leadership.
"They're undoubtedly impressed by the standard of candidates which we bring to them here in Northern Ireland" Gordon said. "That can-do attitude and strong skills base is what keeps inward investors coming here and the reason why those already here continue to expand."
Adding value
"Throughout the vast majority of our search assignments, we proactively identify those within the expat market who may be keen to return home, alongside a global niche talent pool for particular growth sectors."
The added value services which 4c Executive can provide are also proving popular.
These services include assistance with the onboarding process for senior executives to ensure they hit the ground running and make an early impact on the business; coaching; mentoring; team building and skills enhancement
In addition, 4c provide boardroom services to help senior executives find, and benefit from, Non-Executive Director and Chair appointments.
Meanwhile, Gordon said there is also a growing demand for shorter-term interim appointments.
"That includes interim roles which are driven by the requirement for specialist skills to bridge the gap between one senior executive leaving and a replacement starting. For those types of roles we look for high calibre individuals who have been there and done just that."
All in all, it has been a busy few years for 4c Executive and with the growth of export demand and other divisions of the business, further expansion is on the cards over the next five years – not just locally, but throughout the world.
It really is Local Knowledge, Global Reach.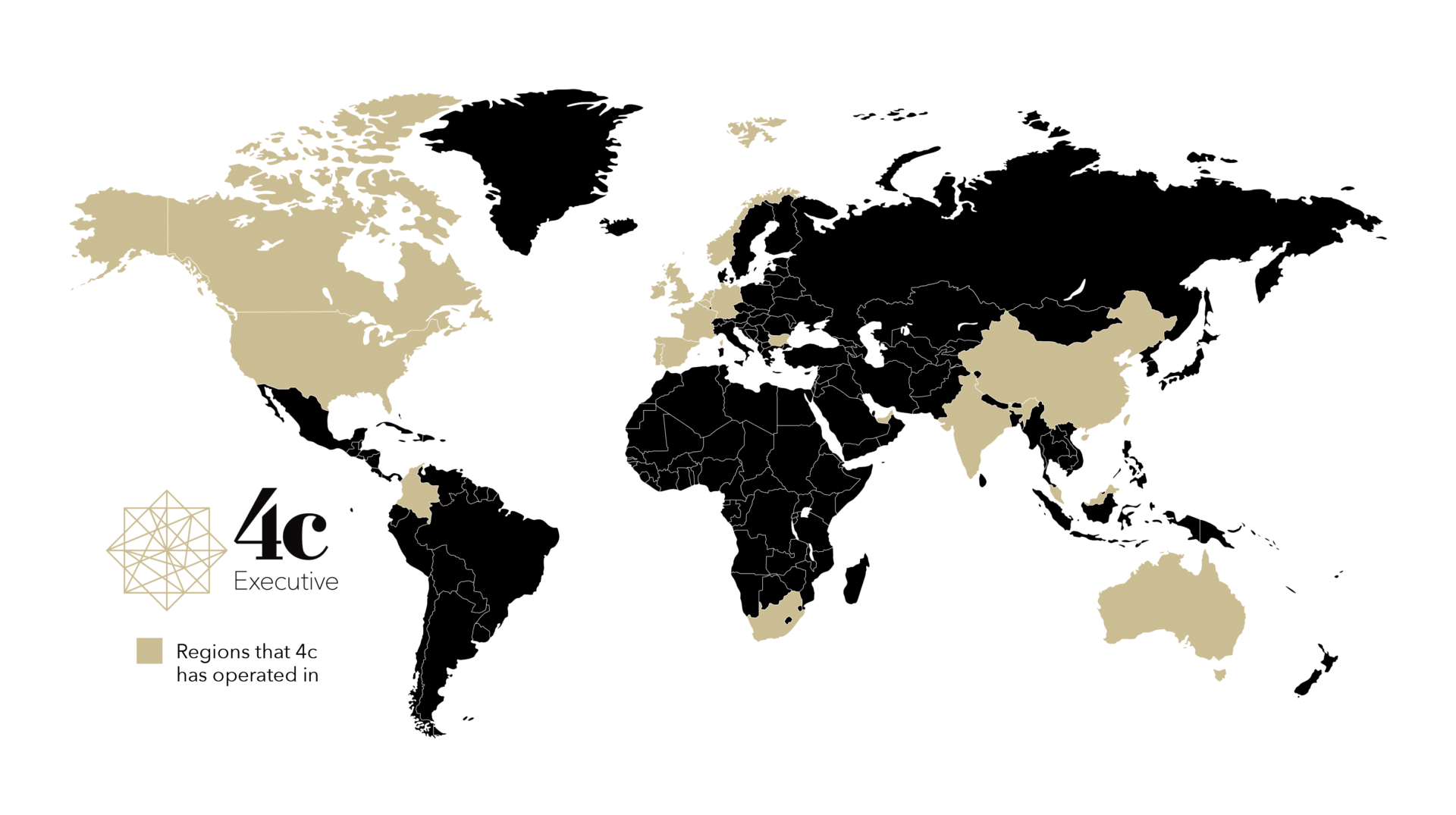 More News & Insights