Published on:
20 January 2023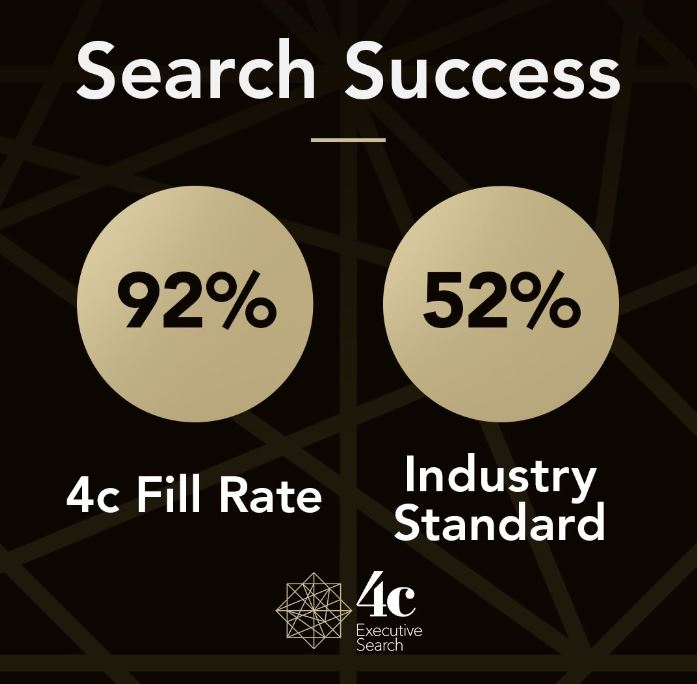 Executive Search Success
As one of the fastest growing executive search firms in Northern Ireland, we have successfully filled hundreds of roles since our launch in 2013.
Many of these roles are particularly niche and span all sectors and industries with no two assignments the same. Time and time again we have proven that our tailored executive search methodology gets results and we are extremely proud of our fill success rate of 92% versus the industry executive search rate of just 52%.
In addition to this impressive statistic, we are encouraged that 40% of the roles we have filled have come from repeat business and 60% from new clients. This reinforces the fact that in spite of our specialism in executive search, our excellent service and unique methodology allow us to build lasting and mutually beneficial relationships with our clients.
Get in touch today to see how we can support you and your business: Contact Us – 4c Executive
More News & Insights