Why Leadership Matters
Published on:
28 December 2017
4c Executive, Northern Ireland's leading and largest Executive Search firm, says a strong focus on leadership has underpinned its growth over the last four years. Newly appointed Managing Director Gordon Carson discusses the importance of leadership in driving a business to success.
"This special edition of Ulster Business recognises the achievements of some of Northern Ireland's best known and up-andcoming business leaders and entrepreneurs," he says. "Some are 'first movers' or innovators that have been at the forefront of the latest developments in technology, engineering and manufacturing. Others are perhaps only at the beginning of a promising business growth journey but have already demonstrated outstanding potential to be future leaders.
"4c Executive specialises in searching the market, locally and internationally, for people just like this – the best available talent to fill senior level, business-critical roles in companies across a wide range of sectors. As a result, we spend a lot of time with our clients consulting about what makes a good leader.
"The reality is that the definition of a 'good leader' differs somewhat depending on the culture and ethos of every organisation. At 4c, we spend time getting to know that culture and ethos first and then focus on a very methodical, genuine search process – enabling us to find great leaders for our clients, every time," he explains.
Gordon Carson and Claire Reid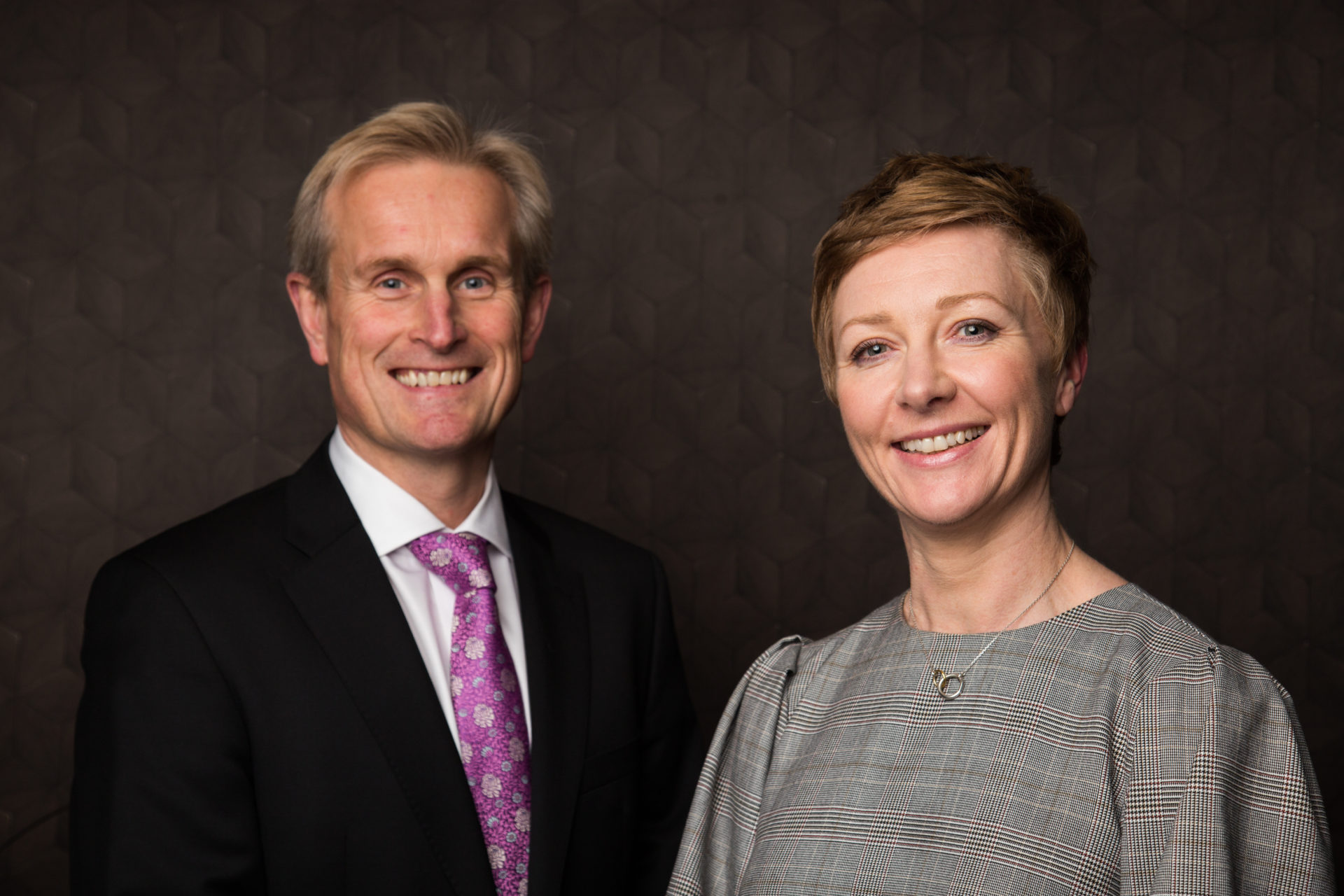 "In different ways, each of the companies and individuals featured in the 2018 Ulster Business 'Leaders in Business' edition have demonstrated excellent leadership in their sector in what continues to be an unsettling time for Northern Ireland and the local business community."
Gordon believes that Northern Ireland's workforce is living proof of the world-class talent pool that the region has to offer, particularly at a senior leadership level. He says that, given the ongoing period of political and economic uncertainty, the need for exceptional leadership in businesses has never been more important.
"Throughout my 25-year career, most of which has been spent in various senior management positions in the manufacturing and services sectors, I have seen one common trait emerge again and again when it comes to leadership," he says.
"The organisations that have achieved the greatest success have been underpinned by solid business decision-making, careful strategic planning and bold risk taking; coupled with sheer hard work, determination and a willingness to evolve. Exceptional leadership will drive any business to success, whether it is an ambitious start-up, an SME or a large corporation."
Gordon explains that the need for excellence in leadership has played a pivotal role in driving such a high demand for 4c Executive's professional search services in Northern Ireland since its inception in 2013 – helping the firm to grow to a team of 11 and successfully deliver over 200 senior-level assignments.
"At 4c, we place a lot of emphasis on leadership internally, not just in terms of the people we employ, all of whom are leading the way in their field, but also in terms of our ambition to continue growing our reputation as market leaders in true executive search in Northern Ireland," he says.
"From all at 4c Executive, we would like to congratulate those whose achievements are recognised in this year's 'Leaders in Business'. We look forward to following their progress throughout 2018 and beyond, and hearing many more success stories in Northern Ireland."
More News & Insights