On the War Path?
Published on:
6 November 2017
This article first appeared in Ambition, the magazine of Northern Ireland Chamber of Commerce and Industry. 
At the moment it's a war of words between US President Donald Trump and his North Korean counterpart Kim Jong-Un – but could this escalate into all-out war between the two countries? Ian Rainey, former international banker and current Non-Executive Director at 4c Executive, examines the potential.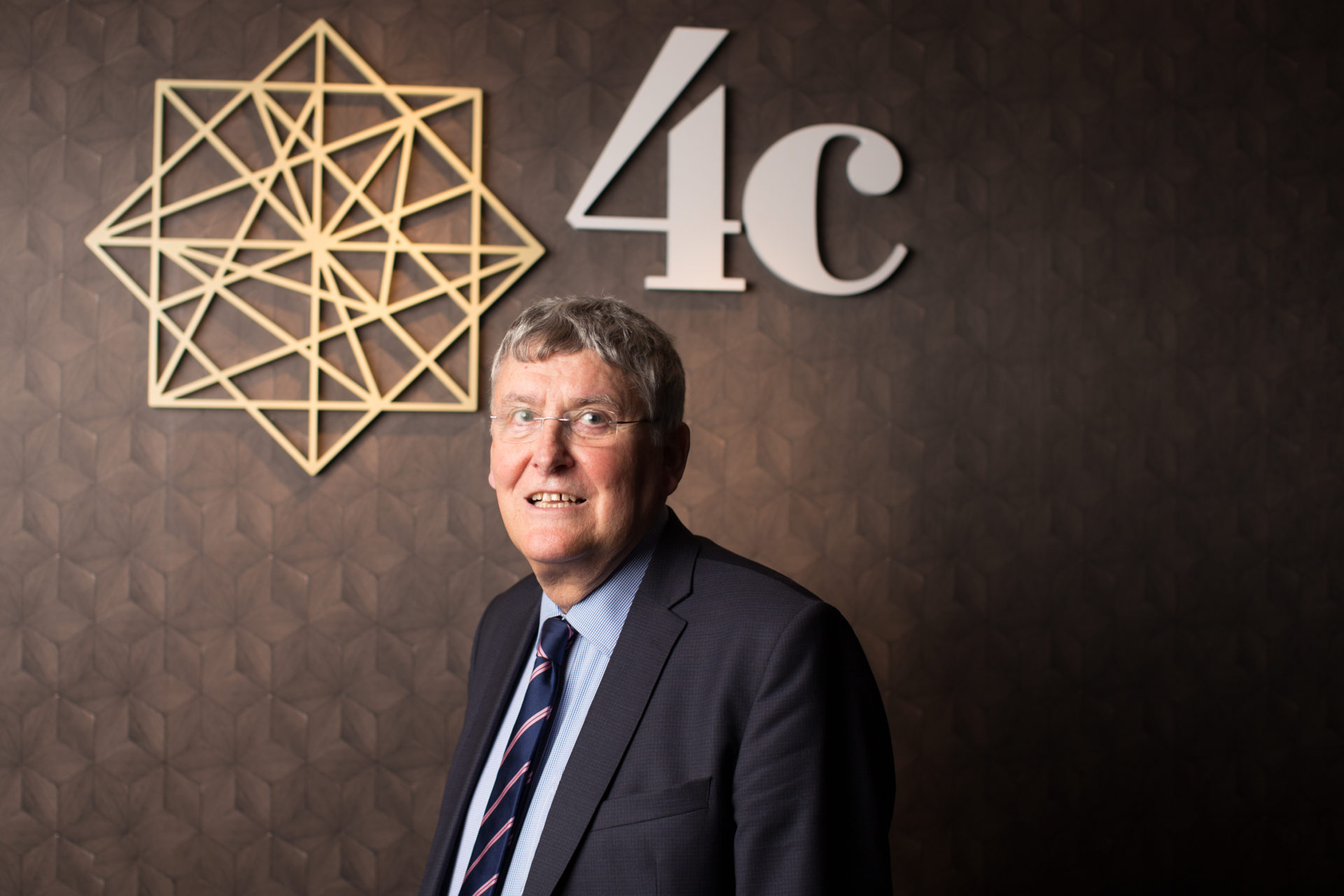 One of the things I have in common with Donald Trump is that I attended the Wharton Graduate School of Finance in Philadelphia.
The bank I was with in South Africa sent me to the Wharton Programme in 1976. While I was there I gave a presentation to a group of Philadelphia businessmen on the political situation in South Africa, which was changing quite rapidly and not for the better. After my presentation I was approached by two representatives of Philadelphia National Bank, which had a very active international division. Basically, their approach to me was: you have had 25 years living in Northern Ireland and nine living in South Africa – you have more practical knowledge of political risk than we will ever have. Would you consider joining us as our international risk analyst?
The salary was rich and the opportunity to get out of South Africa was too good to miss. My role was to visit countries like Korea, Taiwan, Chile, India, South Africa and other 'hot spots' on a regular basis to determine the country risk profile for the bank's lending programmes. On one of my visits to South Korea I remained in the country over the weekend and played golf with the Chairman of Korea Exchange Bank. On one of the first few holes my ball strayed into the rough and landed near a metal stanchion which I assumed was protecting a newly planted tree. Having extricated my ball on to the fairway I tripped on some wire which was embedded in the short grass. I approached my playing partner and asked him if the metal stanchions were protecting newly planted trees. "No," he said, "we pull these metal stanchions into the middle of the fairways at night – we are only eight miles from the North Korean border and they are used to preclude light aircraft landing by the North Korean military."
Needless to say my political risk antennae were alerted and on getting back to Philadelphia our risk profile on South Korea was changed from 5 year risk to 6 month risk. Today that risk profile would be zero as the possibility of war on the Korean Peninsula looks almost inevitable. Today North Korea has demonstrated that it has the capability of not only launching missiles over the coast of Japan but President Kim Jong-Un claims to have the capability of detonating a nuclear bomb which could reach the west coast of America. He is also reputed to have tested a hydrogen bomb in the last few weeks, the underground impact of the tests being clearly felt in the adjacent northern border of China.
President Moon of South Korea urged the United Nations General Assembly in New York on 21st September to do everything to avoid an escalation of tensions on the Korean Peninsula. Unfortunately the leaders of the US and North Korea command very little respect as they continue a spat of name calling which is far from credible statesmanship. President Trump referred to Kim Jong-Un as a "rocket man on a suicide mission" while at the same time threatening to "totally destroy" North Korea. President Kim in response referred to Mr Trump as a "mentally deranged dotard". Kim's foreign minister told reporters that his country's response to Trump "could be the most powerful detonation of a 'Hydrogen' bomb in the Pacific".
The real danger lies in the fact that in Trump and Kim we have two leaders who are unpredictable. The dangers that they could miscalculate each other's actions with catastrophic consequences are real. What we have is a 71-year-old businessman with a volcanic temper and no relevant experience, and a 33-year-old dictator surrounded by frightened sycophants. President Trump not only has little experience of government, he has no experience of war, having dodged the draft for the Vietnam war on five different occasions on the basis that he was suffering from bone spurs in his heel, allegedly due to a build-up of calcium! That 58,000 of his countrymen lost their lives in Vietnam doesn't seem to worry him as he provokes an equally unstable leader in Pyongyang who is capable of inducing a much wider conflagration which could include China, North and South Korea, Japan and the USA.
The best hope of preventing a catastrophe lies with China which borders on North Korea and has no desire to have an invasion of some 23 million hungry North Koreans fleeing from an attack from South Korea and possibly the US. However, in Presidents Kim and Trump there is no certainty that one or other of these buffoons will not make a mis-judgement and drag the Korean Peninsula into an even more disastrous conflagration than has been visited on this Peninsula in the last century.
More News & Insights