Mixing Business with Pleasure
Published on:
23 March 2018
Ian Rainey's article was first published in March 2018 in Ambition, the magazine of the Northern Ireland Chamber of Commerce and Industry.
Golf, rugby, ballet and Mr Universe… all in the name of business.
My days at Queen's University were the earliest times when I picked up on the ability to mix work with pleasure. I decided after obtaining a degree in History and Geography that I was too young to embark on a career and decided to take a second degree in law. At the same time, I got into student government and found myself representing Queen's and Northern Ireland on the Executive of the British Universities' Sports Federation in London. My first success was in bringing the 1965 British Universities' Golf Championships to Royal Portrush Golf Club. We were successful in getting an American university team to compete. I met the Americans off an overnight flight and took one of the team with me in my MG Midget to Portrush via a coffee stop at my family home in Randalstown. When we got to Portrush we immediately took the American team out to play, regardless of their jet lag. I accompanied my young, blond passenger around the course only to be amazed that at the age of 17, he went around Royal Portrush in 4 under par. I obviously followed his career closely and he went on to win the US Open at Oakmont in Pennsylvania with a final round of 63, still the lowest score in US Open history. My blond passenger was none other than Johnnie Miller and we are hoping that he will return to Portrush next year for the British Open as the renowned commentator for NBC Television in the US. I doubt if he will remember me.
After graduating in law, I spent two years practising with Antrim County Council before deciding to emigrate to South Africa. Again, my sporting background came into play in that I brought with me a letter from Willie John McBride and Sid Millar who had accompanied a young Scotsman on the 1962 Lions Tour. I called the said Scotsman, known to rugby followers as Gordon Waddell, who while on that 1962 tour had met and fallen in love with Mary Oppenheimer, the daughter of the infamous Chairman of De Beers Diamond Mines and Anglo-American gold mines. My visit with Waddell worked the oracle. His comment on reading my CV was: "You have two degrees and you practised law but you played for Ballymena. Anytime I played at Ballymena, all they wanted to do was kick anything that moved above the grass. But if you are a friend of Miller and McBride, you have a job in our legal offices." On finding that the mornings were so bright at 6am in Johannesburg, I decided to go to the gym on the way to work. I recognised the name of the gym as Reg Park's Gym. Reg was Mr Universe in the UK three times in the 1950s and 60s. While I was training, I noticed that he was working with this magnificent specimen of a body builder who I used to speak to each morning when I was working out. He was to become Mr Universe seven times in the 1970s and more recently the Governor of California from 2003-11. He was none other than Arnold Schwarzenegger.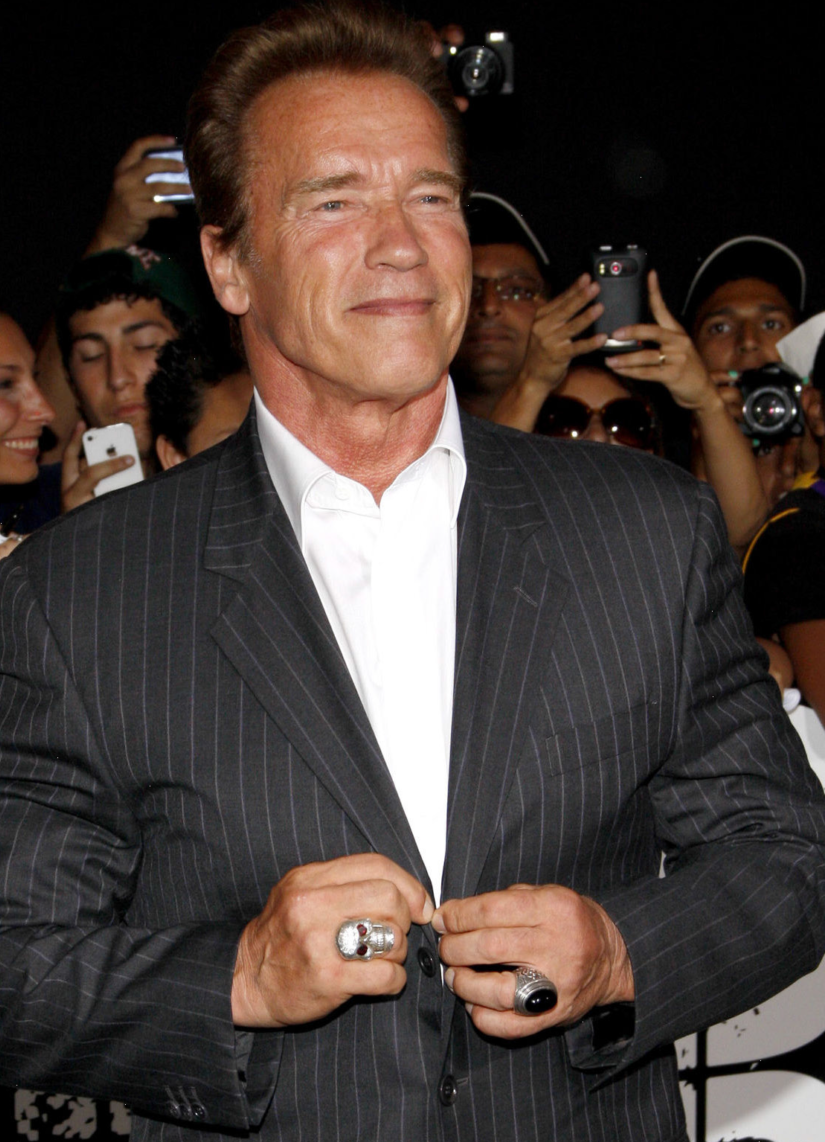 From the legal profession with De Beers, I joined Standard Bank, who decided to send me to the Wharton Graduate School in Philadelphia. Having made a presentation one evening to a group of bankers, I was approached by two Senior Executives of Philadelphia International Bank. Their offer to me was "you have had nine years in South Africa and 25 years in Northern Ireland, you must know more about foreign political risk than we will ever know. Would you like to join our bank?" It was a good time to leave South Africa as the political climate there was turning nasty. My job was mainly travelling in Asia and Africa, assessing the financial risk of lending there. In Thailand, I was a Director of a Finance Company, Multi-Credit Corporation ltd. One of my fellow Directors was the President of Thai Danu Bank. He was a close associate of the King of Thailand. He was due to attend the birthday party of the King's daughter and asked me if I would be good enough to accompany his wife to Princess Chulabhorn's 21st birthday party. I was delighted to be in the company of royalty and the main act was none other than Lionel Richie and the Commodores. In the Philippines, I was invited by Mrs Virata, the wife of the former Minister of Finance, to accompany her to the Bolshoi Ballet performing Swan Lake, which was being sponsored by "the Iron Lady" Imelda Marcos, wife of the infamous President Marcos.
Being an ageing bachelor had many benefits. On the more mundane side of travel and golf, my job travelling the world allowed me to indulge in other excesses. In 1982, Golf Magazine had adjudged the three top golf courses in the world to be Royal Melbourne, Durban Country Club and Royal County Down. I was able to combine my business visiting the Australian banks in Melbourne to coincide with an invitation to play Royal Melbourne, followed by a long nine-hour flight to Johannesburg to do an update on the political risk situation in South Africa, which was deteriorating quickly. On spending three full days there, I was able to visit my parents in Northern Ireland on my way back to Philadelphia. Obviously I had to play Royal County Down before going back to the US. It was not a bad life!
More News & Insights