In the driving seat… at last
Published on:
17 September 2018
Ian Rainey's article was first published in September 2018 in Ambition, the magazine of the Northern Ireland Chamber of Commerce and Industry.
The 32-year-old Crown Prince Mohammed bin Salman made headlines this year by decreeing that from 24th June women would be allowed to drive, motor cars.
While welcomed by the nation's women the new decree has been dammed by the nation's clerical hierarchy. One Saudi cleric thundered that allowing women to drive would lead to immorality and a lack of virgins. Still another drew on his view of science, ruling that driving would damage their ovaries and their capacity to produce children.
In carrying out this transformation the young Prince is weakening the old pillars of Al Saud rule, while at the same time turning his popularity among females and the youth into a political force to be reckoned with. In the past, most women graduates went into the teaching profession. This year the prosecution service began training its first intake of female investigating magistrates and on July 3rd the Justice Ministry began recruiting female assistants to its male judges. Changes are also underway to allow female lawyers to speak in court.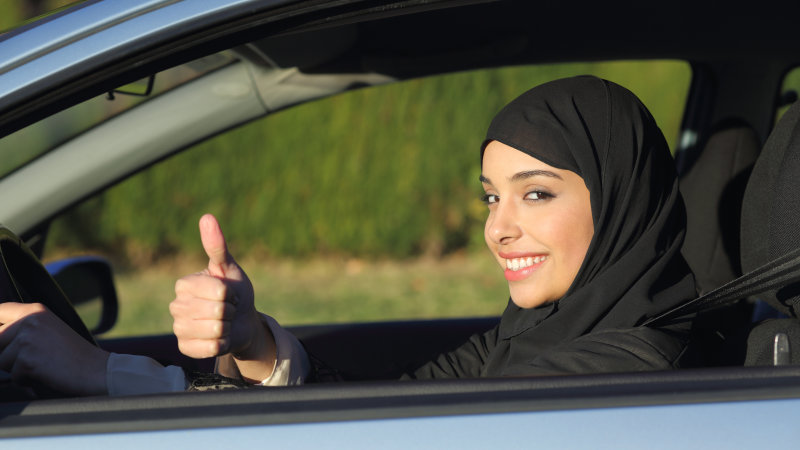 A female television presenter hailed the changes as "an historic time for every Saudi woman" before driving across the causeway to Bahrain where Saudis have long enjoyed cinemas and other entertainment banned at home. It is noteworthy that there was never any law in Saudi Arabia explicitly prohibiting women from driving but police enforced the ban and driving licences were only ever issued to men. Similarly the male guardianship system required females to get their male relatives' permission to acquire a passport, to marry or to travel abroad. At the same time, Prince Mohammed has reined in the Kingdom's once-feared religious police, allowed cinemas to open and promised to push for more entertainment options for young Saudis. King Fahd University of Petroleum and Minerals, the Kingdom's top public university for science and engineering, recently announced it would allow female students to enrol for the first time in its history.
Prince Mohammed has many great ideas to improve the economy and one is to raise some £300 billion to build a smart city known as King Abdullah Economic City. Using artificial intelligence and green technologies, this new city would make the country stand out against many of its rich neighbours. A good chunk of the capital to fund this was expected to come from a proposed partial flotation of Saudi Aramco on the world's largest stock exchanges. The listing was expected to raise some $1.6 trillion and would represent approximately 5% of Aramco's net worth. However King Salman (Prince Mohammed's father) has stepped in at the last moment to scupper the plans much to the annoyance of many of the world's largest stockbrokers who stood to make a packet from what was expected to be the world's largest ever flotation. The 81-year-old monarch's decision to block the proposed listing reputedly came after meetings with family members, bankers and oil executives. They are said to have been warned that it could seriously undermine the Kingdom by leading to necessary disclosures about the make-up of Aramco's finances.
King Abdullah Economic City will be home to the country's first championship golf course known as Royal Greens. And the European Golf Tour is taking some of the credit – its CEO Keith Pelley said: "We really pride ourselves at the European Tour in leading the world in the transformation of the game in this part of the world." Having taken years for the country to allow women to drive a car, I question if this development will be blessed with any female golfers being allowed to drive 'the little white ball' off the first tee in the immediate future.
More News & Insights