Hannah Macdonald: The War for Talent
Published on:
7 June 2019
Hannah Macdonald, Search Consultant at Northern Ireland's leading executive search agency 4c Executive, discusses how companies need to evolve to continue attracting and retaining talent, and how the power has shifted from the employer to the employee.
Attracting and retaining talent has never been more important.
Yet, at the same time, it has never been more difficult to attract and retain the right talent.
In the new world of work, the pendulum of power has swung in favour of quality candidates who are the desired catch in the sea of recruitment which employers must now fish, one with an increasingly disparate number of settlers
As a result, employers are having to work harder than ever at ways to make their organisation attractive to new entrants and to the current talent pool in order to retain their workforce.
Modern-day candidates are demanding increased flexibility in the workplace, and businesses are having to adapt to provide it.
Flexibility
As working patterns continue to evolve, providing flexibility to employees in a meaningful way is fundamental to sustaining future growth in the business world.
The effort to become more flexible by companies represents the cultural shift in the business world, and this should be deemed as an intelligent response to the ever-changing demands of the workforce.
We have been aware for some time that inequality in work-life balance has repercussions on job satisfaction and performance, so addressing this issue head-on can lead to positive outcomes; by attracting new talent, driving talent retention and increasing the overall productivity of workers.
Onboarding
Businesses should also strongly consider adopting and improving their strategy around the 'onboarding' process provided to new recruits. Onboarding is the process of integrating a new employee into an organisation, but if not handled correctly can cause uncertainty and discomfort for the newest recruit which is not the desired starting point
Whilst it is important to familiarise new employees with the immediate roles and responsibilities required in their new job, it is worth going beyond that in order to help integrate them into the wider culture of the organisation. Employee engagement in a social setting can help promote a steady work-life balance and can be crucial to a healthy workplace.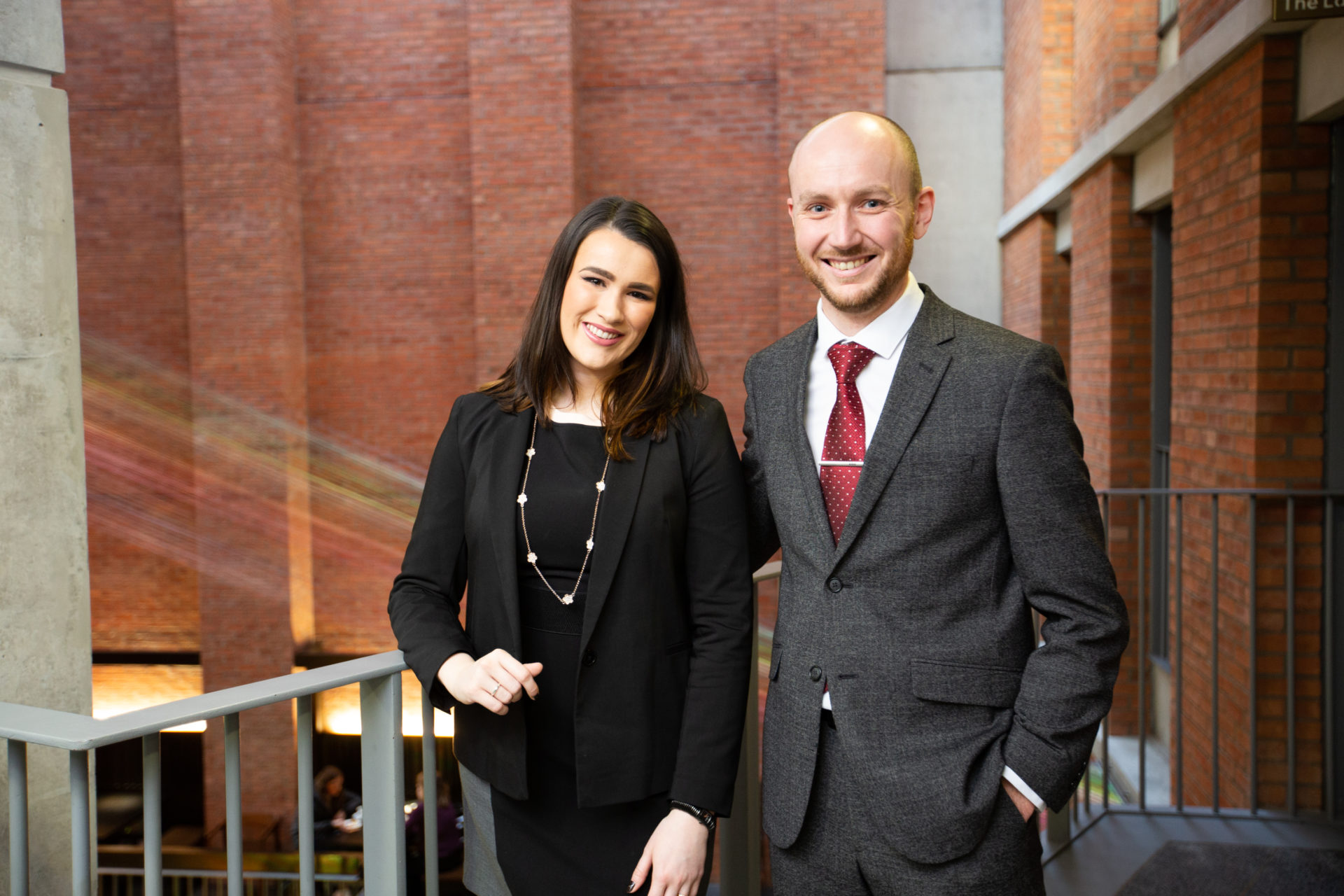 Recompense
One of the sectors where the war on talent in Northern Ireland is most heated is the technology sector.
Firms large and small are battling with each other to attract and retain the talent which is being produced by leading universities and colleges and are using various generous and well considered offers to appeal to the best.
Software development, cyber security and data analytics, amongst others, are all areas which command considerable salary premiums.
Comfortable environment
A further lure comes in the form of office space.
There has been major redevelopment in the built environment in Northern Ireland, as both local indigenous firms and FDI companies develop more comfortable and modern office accommodation that fosters creativity and productivity and has now become conducive to attracting and retaining a talented workforce.
In recent years, Northern Ireland has firmly established its position as a hot-bed of millennial talent with Queen's University Belfast, Ulster University and Belfast Met combined have over 80,000 students alone. Additionally, more than 7,000 people graduate each year with business-related degrees from Queen's University Belfast and Ulster University – Northern Ireland boasts a highly educated workforce.
Whilst it is an increasingly difficult market in which to recruit, there are plenty of new candidates entering the market.
For businesses which want to attract and retain the best, it is worth spending some time making your offer to the chosen candidate as compelling and appealing as possible.
More News & Insights